BGMI is another version of PUBG so, many people create their accounts on BGMI, Sometimes people want to delete their BGMI accounts. if you search for How To Delete BGMI Account then this post is only for you.
But when for some reason or the other we need to delete our buggy account, then today we will talk about this topic that How To Delete BGMI Account?
So if you want to delete your BGMI account, you need to unlink your BGMI app for all social media platforms.
Basically, BGMI is currently connected with Facebook, Twitter, and Google so you need to unlink from these platforms for deleting your BGMI Account
You have three ways to delete the BGMI account which are mentioned below one by one.
Unlink Facebook For Delete BGMI Account
Log In to FacebookAcccount
go to setting and privcy option
now go to apps and website
now selecte BGMI from the list of apps and games
and click on remove
Now I will explain all points that may be easy for you to understand and you can easily delete your BGMI Account.
Step-1 First, you need to log in with that account that is connected with your BGMI Account.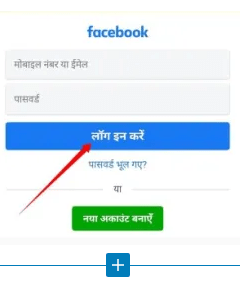 Step-2 Then you need to go to three lines at the top right corner (according to your device)
Step-3 Then click on the setting and privacy option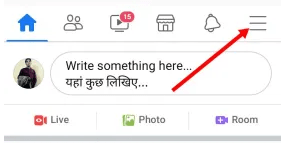 Step-4 Now Go To Apps and website option given below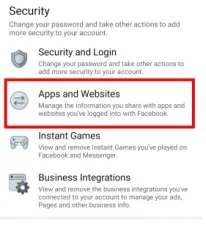 Step-5 Then a new window is opened and you see all the apps and websites and games connected to your Facebook account.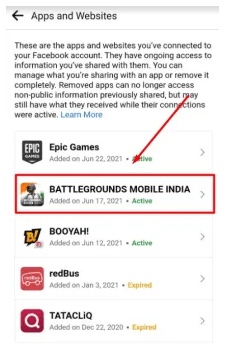 Step-6 Then you need to click on BGMI App In the "apps and website" menu and after you see a remove button just tap on it.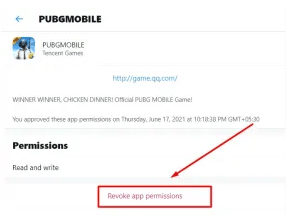 Step-7 After clicking remove your BGMI Account is successfully deleted from Facebook.
Delete BGMI Account from Twitter
Log In Twitter Account
Go To Setting option
Go To Account Access and security
find connected apps and website
click on revoke permission/delete
The above options you have to follow to Delete BGMI Account from Twitter so, now we are taking each step in detail.
Step=1 [Log In] First, you need to Log In to your Twitter which one is connected with your BGMI Account
Step=2 [Setting] Then simply click on the setting button and then Account Setting Option
Step=3 [Security And Account] Then you need to click on the security and account access option by clicking this option a new window comes up
Step=4 [Connected Apps] Then you need to find the connected apps option in this menu and click on it
Step=5 [Remove] Then click on BGMI and tap on the remove/disconnect option
Unlink Google Account For Deleting BGMI Account
Go To Mobile setting
finnd google/google setting
click on setting google apps option
select BGMI and click on disconnect
These are some easy steps that you can follow to remove BGMI from your Google account so, now I am going to explain all steps properly.
Step-1 Go To our Mobile setting it doesn't matter which company mobile you used. just go to your mobile setting.
Step-2 After opening the phone setting go to "google options" it is a very important point.
After choosing google options Then trying to find the setting google apps option and tap on it.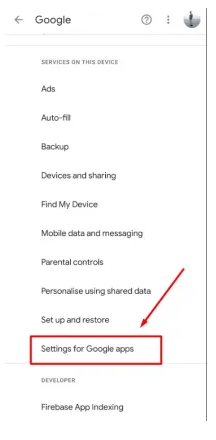 Now you need to choose the apps connected option and click on them after that you have to choose BGMI to delete BGMI Account.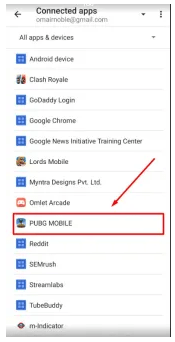 When you choose to BGMI now you have to take action to Delete BGMI Account so, now to click on disconnect.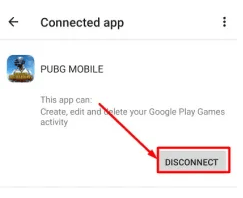 So if your BGMI Account is connected to one of these social media platforms, follow the steps so your account is successfully disconnected/removed.
These are some important steps on how you can deactivate and delete BGMI Account. I am sure you don't have any doubt after reading this post.
Conclusion:
You have read all steps for How To Delete BGMI Account in 2 Minutes. Now if you have any problem understanding something then comment below.
I hope you understand well and you don't have any doubt also, you can check some other posts on our website.
May You Like:
Laptop Me WhatsApp Kaise Chalaye?
Top 5 Free Video Player App Download in 2021